What is Physiotherapy?
Physiotherapy is a form of therapeutic care that focuses on alleviating pain, strengthening the body, and improving the overall health of patients. Treatment is provided by a thoroughly trained and provincially registered physiotherapist. Physiotherapists are trained professionals who study the science of movement and how to pinpoint the root causes of sustained injuries. Our physiotherapist, Nalin Fernando, is registered with the College of Physiotherapists Alberta and obtained additional authorizations for dry needling, imaging requisition, and spinal manipulation.
Our Physiotherapist: Nalin Fernando MSc PT, CGIMS, Cert. MDT
Nalin graduated with a BSc in Molecular Genetics in 2005, and a BSc in Psychology in 2009 from the University of Alberta. Shortly after, Nalin completed a MSc in Physiotherapy from McMaster University.
Nalin completed post-graduate training in concussion management, vestibular rehabilitation, manual therapy, and chronic pain. Additionally, he holds certifications for acupuncture, spinal manipulation, diagnostic imaging requisition, and Gunn IMS. Nalin is one of the few McKenzie Credentialed Therapists in Edmonton. With his extensive background in physiotherapy, Nalin aims to educate his patients on how to restore/maintain one's health as well as how to avoid future injuries through individualized treatment.
What to Expect in your Physiotherapy Appointment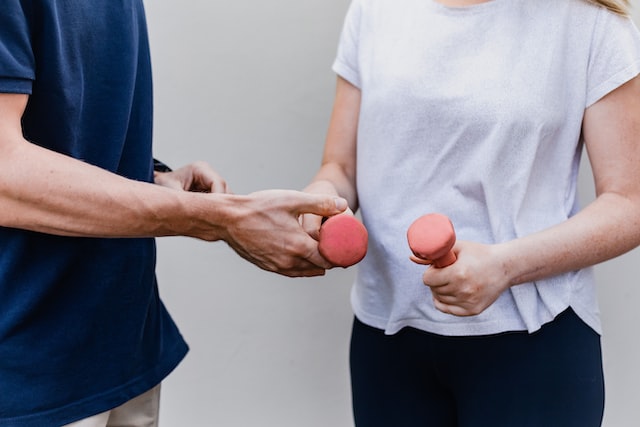 All physiotherapy patients will undergo an initial assessment before treatment.
You will be asked to share information about your health, such as any injury or surgery, medical history, and family health history.
The first visit will take longer than following visits, because a physical assessment will be conducted based on the reason for your visit. The assessment might include posture, range of motion, reflexes, and other orthopedic and neurologic tests. 
Following the physical assessment, we will talk with you about your diagnosis and outline a treatment plan. 
If you have any questions about anything during your treatment, always ask.
Conditions Treated
Physiotherapy can provide pain relief, help strengthen muscles, and aid in the overall movement of a patient's body.
Our physiotherapist, Nalin Fernando, treats a wide variety of conditions, which include:
Low Back Pain

Knee Pain

Neck Pain

Shoulder Pain

Spinal Pain

Muscle and Joint Pain

Repetitive Strain Injuries

Sports Injuries

Concussions

Chronic Muscle Tightness
Request a Consult
South Edmonton Chiropractic Centre
#106, 2603 Hewes Way NW
Edmonton, AB T6L6W6
780-462-6060
Call today to book your next
appointment with our Chiropractor, Counsellor, or one of our
Registered Massage Therapists.