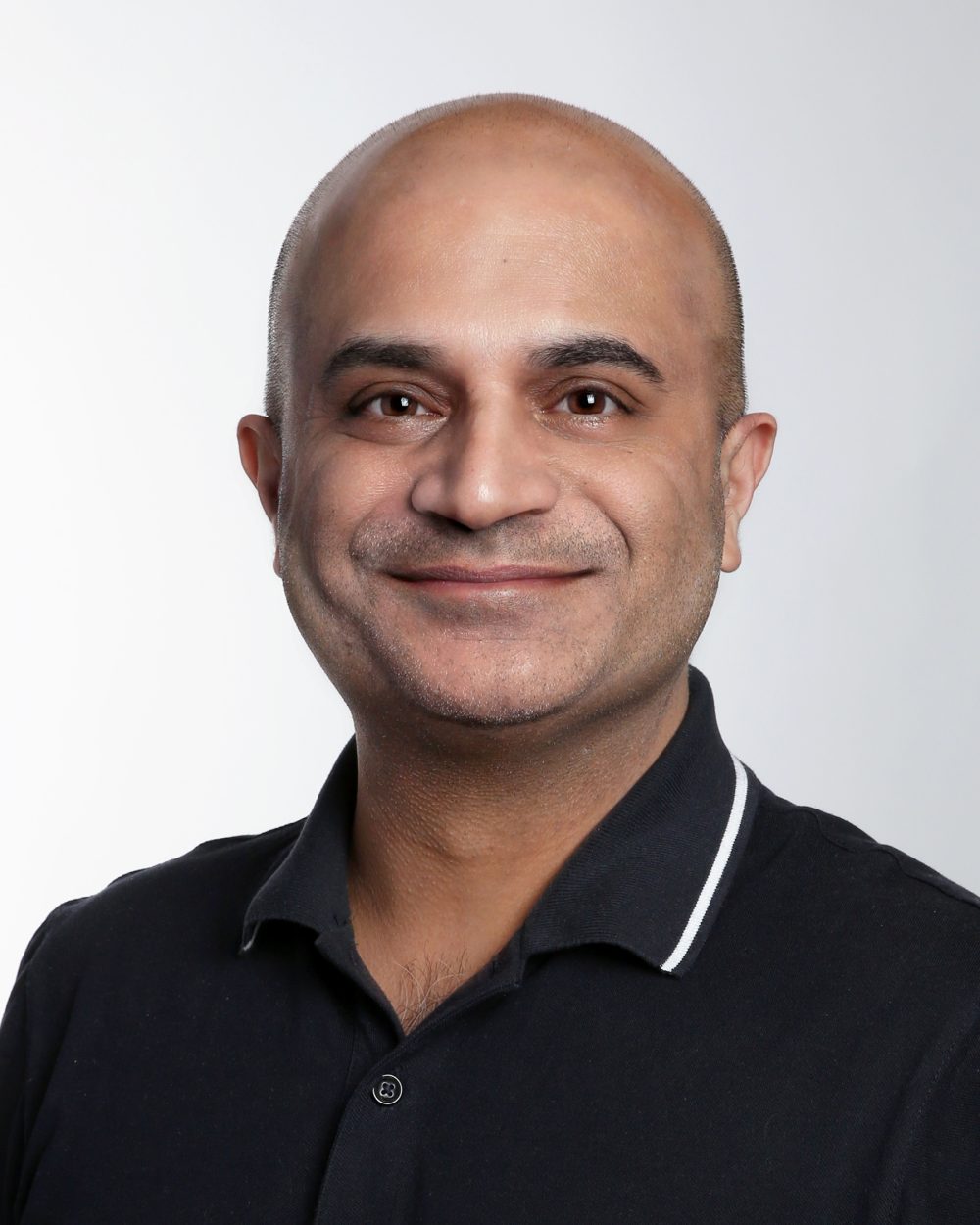 Dr. Nav Basi
Family Chiropractor
Dr. Basi was born in Victoria, B.C.  He attended Parker College of Chiropractic in Dallas, Texas where he attained his Doctor of Chiropractic.  Dr. Basi has been serving the community of Edmonton for the past 19 years and has developed his practice into a Family based health clinic.  He enjoys spending time with his 4 daughters, travelling, golfing and cooking.
Dr. Basi believes in providing optimal care for his patients and helping his patients achieve their goal of wellness through Chiropractic Excellence.
Schedule an appointment with Dr. Basi here.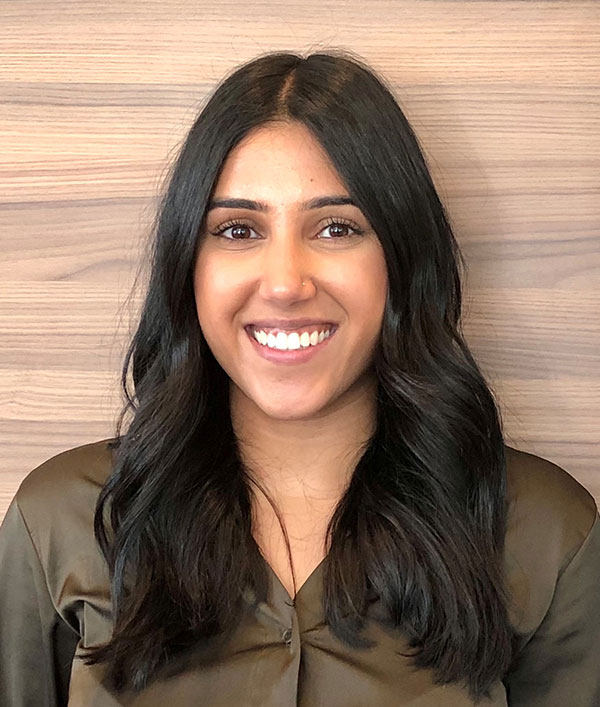 Dr. Jessica Sidhu
Family Chiropractor
Dr. Sidhu was born and raised in Edmonton, AB. She completed her Bachelor of Science at the University of Alberta and attended Life Chiropractic College West in Hayward, California where she graduated as a Doctor of Chiropractic with Cum Laude. During her clinical internship, Dr. Sidhu travelled to Nasik, India with the college as part of the Sant Nirankari Mission to provide free Chiropractic care to thousands of underserved children and elderly community with limited access to healthcare services.
Dr. Sidhu always aspired of working in the health care profession given her love for science and passion in helping individuals feel their best. She aims to educate her patients to enable them in living a health-conscious lifestyle and improving their body as a whole through Chiropractic care. Her approach is to make a happy healthy life, simple.
In her spare time, Dr. Sidhu enjoys the outdoors, whether it be long walks, biking, or hiking. You can always find her spending quality time with her dog, Miya. Dr. Sidhu is an animal-lover, coffee-lover and food enthusiast who loves to explore and try out new places. She also speaks Hindi and Punjabi.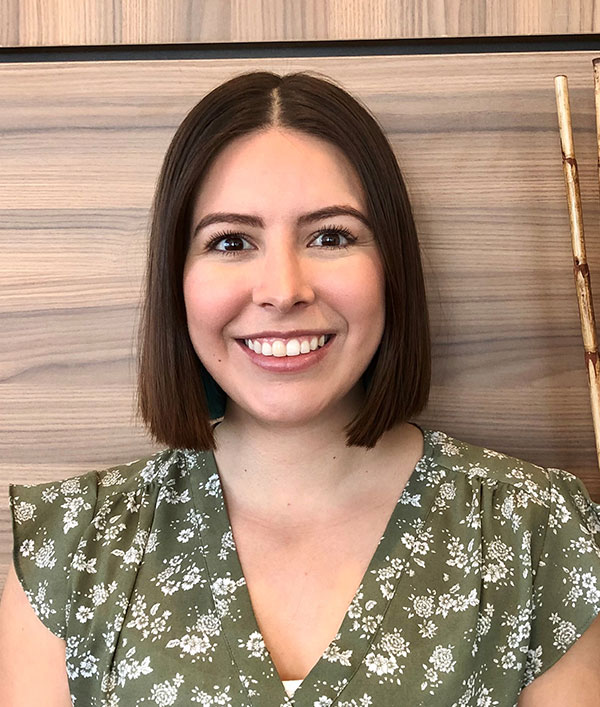 Dr. Alexus Campos
Family Chiropractor
Dr. Alexus Campos graduated from California State University Monterey Bay with a Bachelor of Science in Kinesiology with a concentration on exercise science. During her time there, she participated in multiple research projects on health and exercise. She wanted to continue her passion for health and started her career as a chiropractor.
Dr. Campos graduated from Palmer College of Chiropractic West. While at Palmer, she presented a research poster at the Chiropractic Research Agenda Conference and volunteered her time to help teach younger students adjusting techniques.
On her off time, she enjoys powerlifting, hiking, and camping. Since moving to Edmonton, she has picked up skiing, rock climbing, and biking. Dr. Campos has made Edmonton her new home and is ready to serve our community.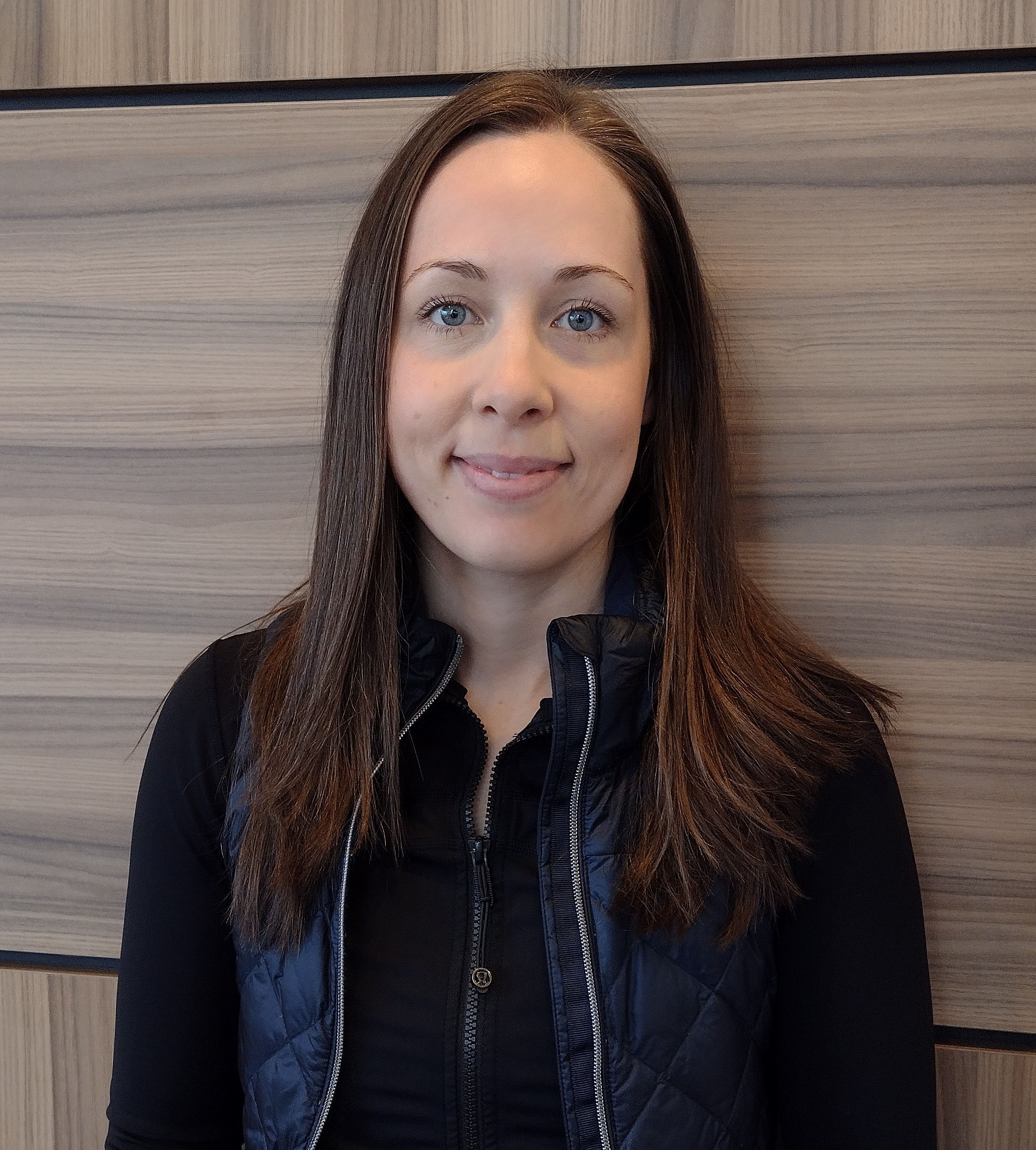 Eliza Hippel, MScPT
Physiotherapist
Eliza has more than 10 years of experience in the health and wellness space. Eliza is passionate about helping others achieve optimal health through movement and physical therapy. Eliza loves uncovering the deeper "why" behind symptoms to get to root cause healing. Eliza believes that every person has the capacity to heal given the right environment and aims to empower her clients to get to optimal health.
Eliza has additional training in pelvic health therapy, dry needling and vestibular rehabilitation. Eliza enjoys working with a variety of conditions and uses a whole body approach when working with her clients.
Education:
Registered Physiotherapist, MScPT
Biomedical Dry Needling Certified
Level 3 Pelvic Health Certification
Level 1 Neurokinetic Therapy
Vestibular and Concussion Management Training
Certified Holistic Nutritional Consultant™
Personal Trainer Certified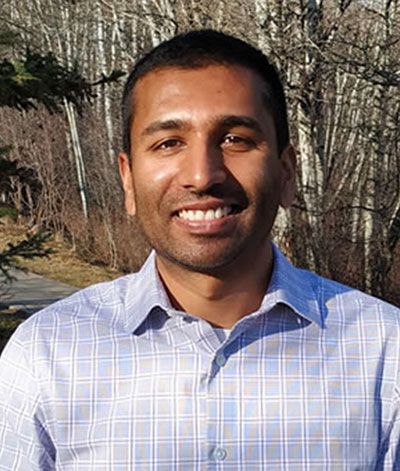 Nalin Fernando MSc PT, CGIMS, Cert. MDT
Physiotherapist
Nalin graduated with a BSc in Molecular Genetics in 2005, and a BSc in Psychology in 2009 from the University of Alberta. Shortly after, Nalin completed a MSc in Physiotherapy from McMaster University.
Nalin completed post-graduate training in concussion management, vestibular rehabilitation, manual therapy, and chronic pain. Additionally, he holds certifications for acupuncture, spinal manipulation, diagnostic imaging requisition, and Gunn IMS. Nalin is one of the few McKenzie Credentialed Therapists in Edmonton.
Working in both the private and public sectors, Nalin has the privilege of treating a wide variety of musculoskeletal conditions, and many with complex presentations. Nalin developed and led the Emergency Department Physiotherapy, Complex Orthopedic, and Spine Access Alberta programs that ran out of the Strathcona Community Hospital. Furthermore, Nalin has presented to physicians and nurse practitioners on management of concussions, lower back pain, and examination of the knee and shoulder in the Emergency Department.
Provided his extensive background in physiotherapy, Nalin aims to educate his patients on how to restore/maintain one's health as well as how to avoid future injuries through individualized treatment.
In his free time, Nalin enjoys spending time with his family, cross country skiing, hiking, and kayaking.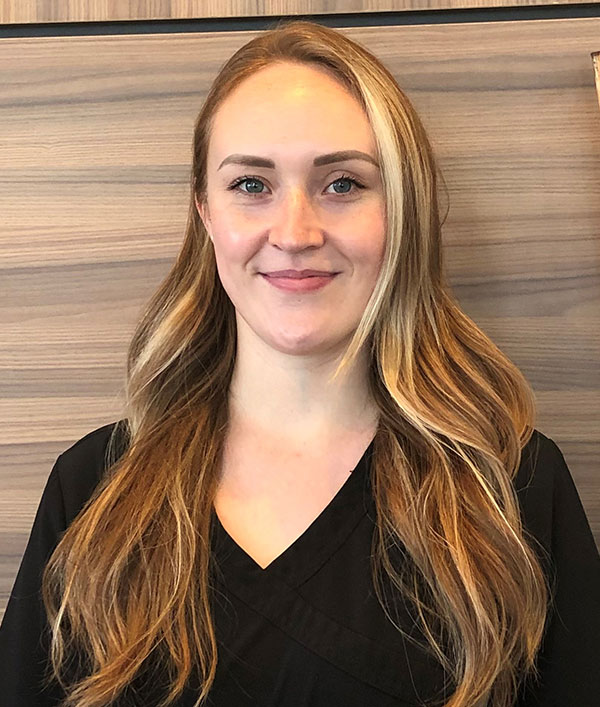 Bryce, RMT
Registered Massage Therapist
Bryce is a quiet therapist who's treatment style is slow and steady. She has a special affinity for providing not only a relaxing but effective treatment using her well-honed trigger point and deep tissue techniques. Bryce has worked with TMJ, rotator cuff injury, chronic pain, headaches/migraines, sports therapy, plantar fasciitis, lower back pain, sciatica and much more. Having completed her Massage Therapy Diploma in 2015, she uses her years of experience and passion for alleviating pain to help her valued clients live their best most functional lives.
Schedule an appointment with Bryce here.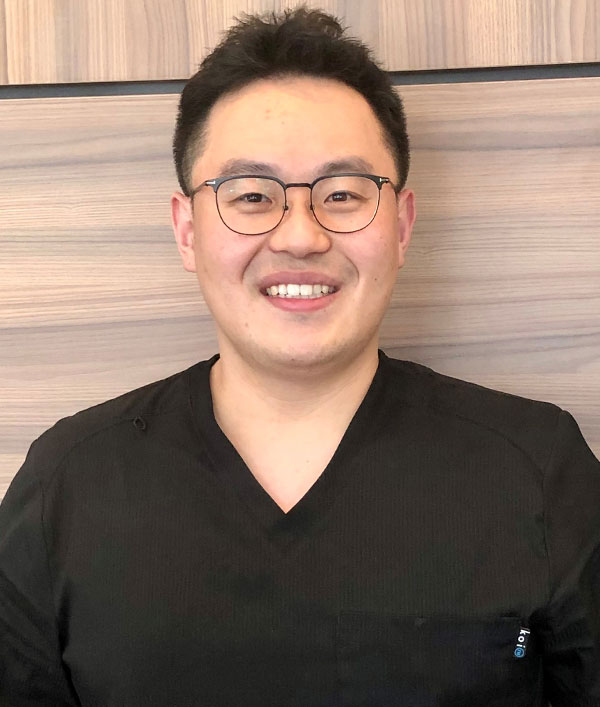 Jason, PT, RMT
Registered Massage Therapist
I am a Registered Massage Therapist from the MaKami College. I am from Korea where I have been a physiotherapist with 6 years of experience in this field. I started my career as a physiotherapist after I received a bachelor's degree in Physiotherapy. Once I came to Canada, I aimed to continue my educational background and work experience, so I decided to study massage therapy to broaden my ability to diverse clients and become an RMT. Since people these day can have any type of chronic pain, I try to incorporate relaxation massage with therapeutic massage, muscle balance treatment, joint mobilization, and reflex massage.
Along with massage therapy, I also see patients for shockwave therapy. I hold shockwave therapy certifications such as the Korea Society for Medical Shockwave Treatment Certification since 2013 and the Shockwave Canada Training Certificate since 2022.
I have treated plantar fasciitis, lateral epicondylitis (tennis elbow), medial epicondylitis (golfer's elbow), trigger point, rotator cuff injury, frozen shoulder, tendonitis, acute and chronic muscle pain, sport-related injuries, and so forth, using the shockwave.  I have seen many of my patients experience significant improvements with this treatment and that is why I combine massage therapy with shockwave therapy.  My specialty in shockwave treatment is incorporating therapeutic massage, joint mobilization, applied kinesiology and rehabilitation exercise with the treatment.
I am so happy when I treat my patients to feel free from their discomfort or pain. My only aim at work is to improve patients' health and wellness with my combined experience as an RMT and a physiotherapist.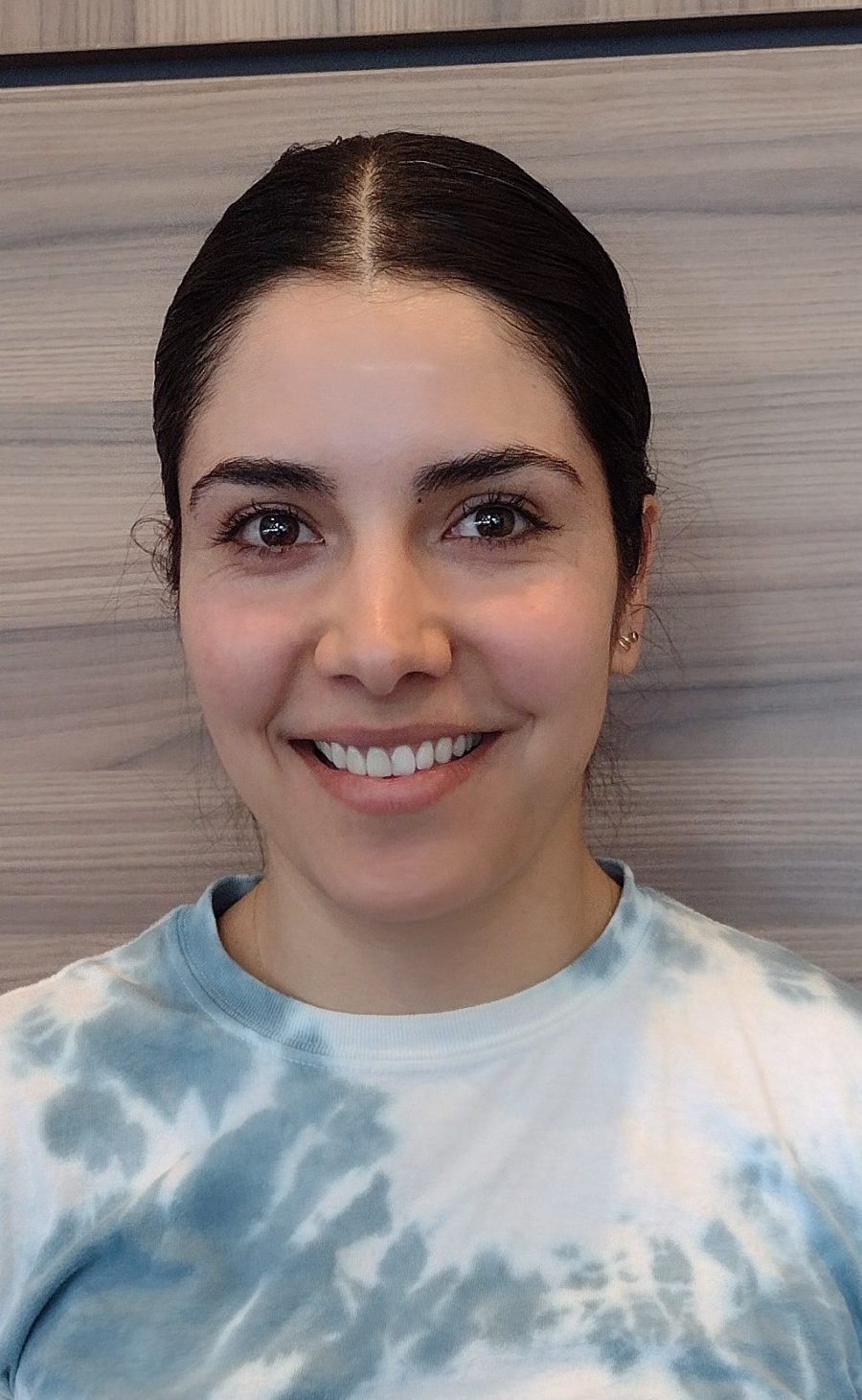 Cynthia Montoya, RMT
Registered Massage Therapist
Cynthia Montoya has been a licensed massage therapist for over three years. She completed her training at MacEwan University in 2014. Cynthia specializes in implementing trigger point therapy, active release, myofascial release and deep tissue massage techniques to improve clients with mobility problems, neurological pathologies and pain management.
In her free time, you will probably find Cynthia playing tennis at the local sports facilities or enjoying time off with her family.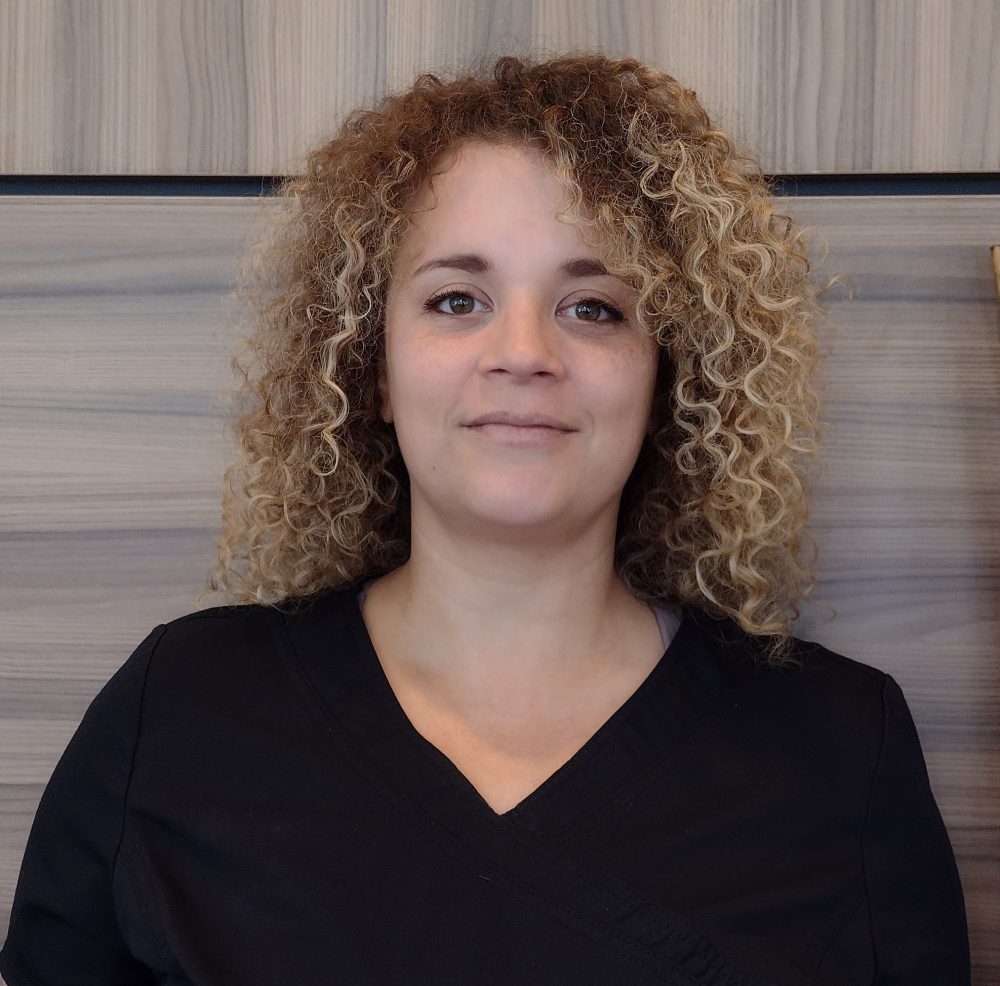 Stefani Riley, RMT
Registered Massage Therapist
Stefani graduated from D'arcy Lane Institute in London Ontario in the Registered Massage Therapy Program in 2010 with a 2200-hour certification.
Her strengths lie in providing therapeutic treatments such as deep tissue, MVA, migraine and tension headaches, and wear/tear type injuries.
She believes in incorporating relaxation techniques within her treatments because a relaxed mind helps with releasing tension. She also enjoys providing relaxation and prenatal treatment.
She is a therapist focused on teaching and helping clients understand the importance of massage and how to help their bodies individually.  When she's not at work she's busy creating paintings and spending time with her 3 busy kids and husband.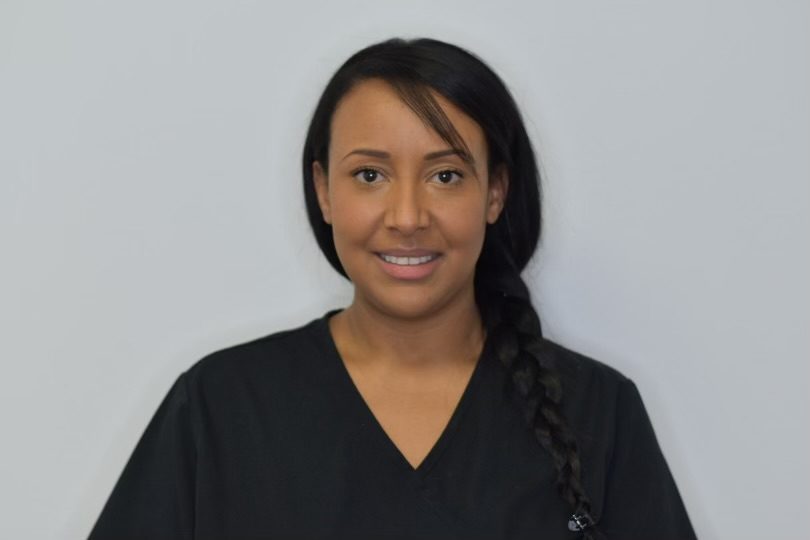 Meseret, RMT
Registered Massage Therapist
With over 15 years of experience as a massage therapist, I have developed a reputation for providing exceptional care to clients dealing with a range of conditions. My focus on treating those involved in motor vehicle accidents has allowed me to develop a deep understanding of the unique challenges that come with these injuries, including whiplash, chronic pain, and soft tissue damage.
My expertise also extends to helping clients manage chronic conditions such as arthritis, fibromyalgia, and migraines, using a range of massage techniques tailored to each individual's needs. With a strong commitment to ongoing education and a passion for helping others, I am a trusted and respected member of the massage therapy community.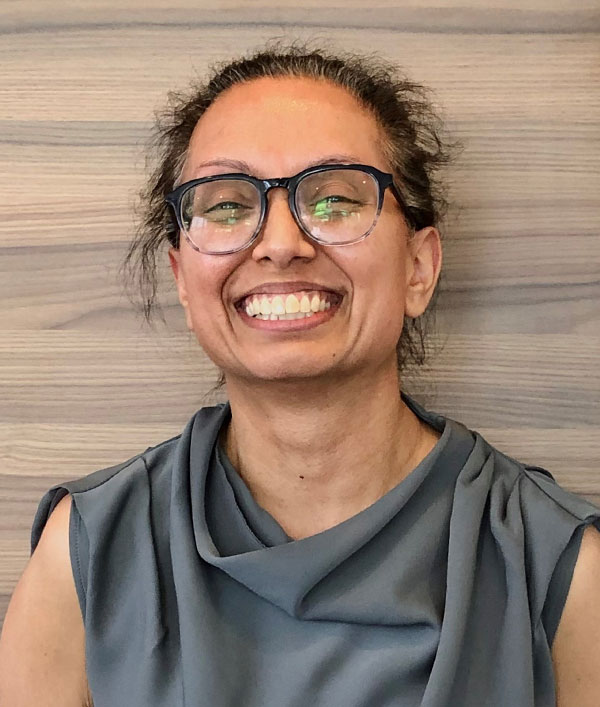 Rushpal Basi
Office Manager
Rush was born and raised in Kelowna, BC and has called Edmonton home for the past 20 years. She is the office multi-tasker and frequently wears many hats in the office. She keeps the office wheels oiled and working smoothly.  With 20 plus years in the health and wellness industry, she is a key component to our office's success.
When she is not at the office, she enjoys spending time with her four daughters, cooking, travelling, and taking her dog Allie for walks.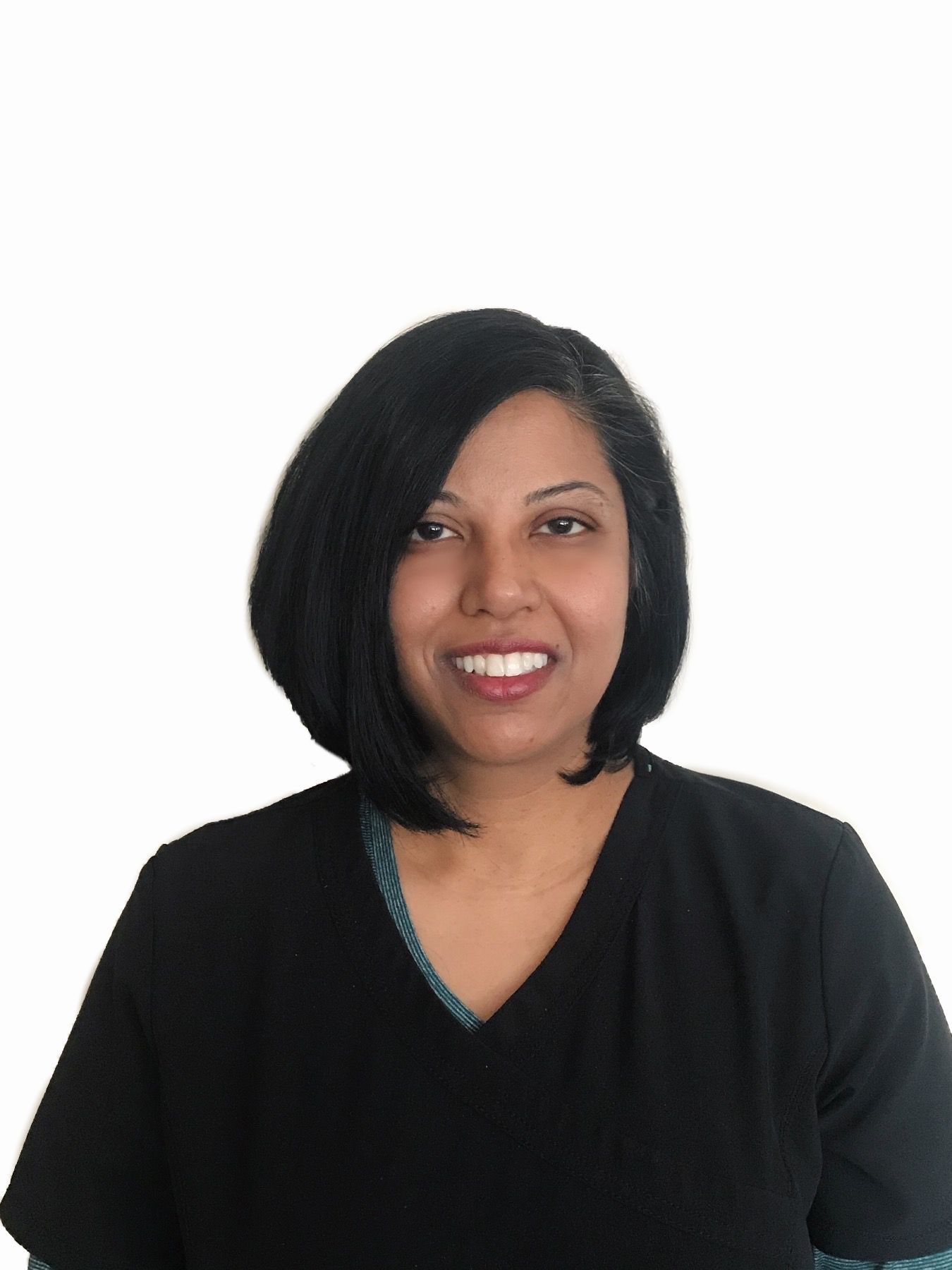 Zahra
Front Desk
Zahra is one of the smiling faces at South Edmonton Chiropractic Centre. Having obtained her Bachelor of Arts degree from the University of Alberta as well as certification in the Medical Office Assistant program from NorQuest College, Zahra enjoys providing exceptional customer service.
At our clinic, Zahra supports the efficient day-to-day administrative tasks.  Whether on the phone or in-person, Zahra creates a welcoming atmosphere by being responsive to our patients' needs.
In her spare time, Zahra enjoys cooking, volunteering, and spending time with her family.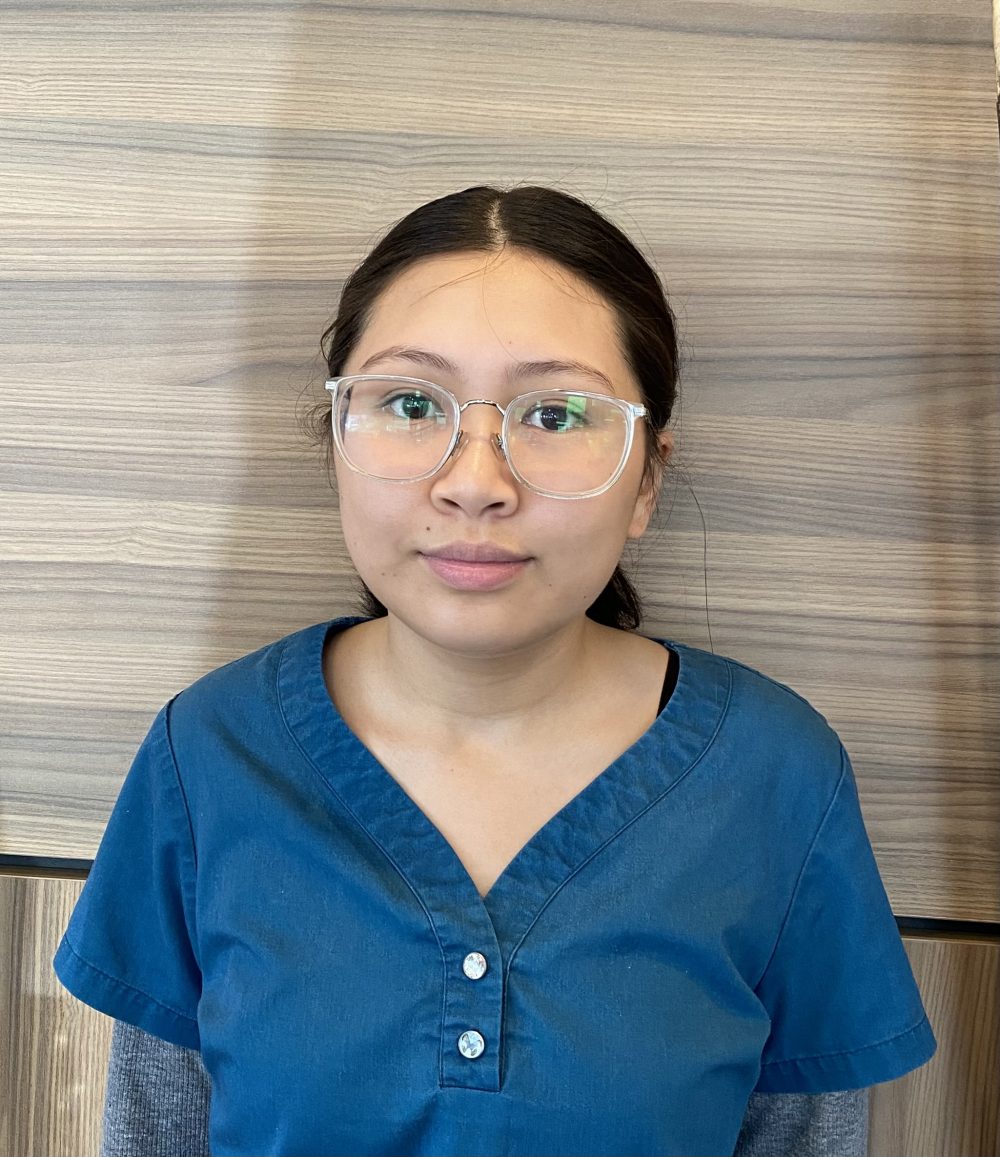 Maia
Front Desk
Maia was born and raised in Edmonton. She can be seen helping in the back, from laundry to maintaining the clinics appearance. When she is not in the back, she's up front at the desk assisting. Having a comfortable clean environment for the patients is her priority.
Her goal is to complete her education in a Health Science Program and continue to be part of the health care community.
Outside of work she enjoys baking, reading and spending time with family and friends.
Request a Consult
South Edmonton Chiropractic Centre
#106, 2603 Hewes Way NW
Edmonton, AB T6L6W6
780-462-6060
Call today to book your next
appointment with our Chiropractor, Counsellor, or one of our
Registered Massage Therapists.